Converting a holiday home into a holiday let with a coastal vibe
Kine Cottage is nestled in South Allington in the depths of the South Hams near Lannacombe and East Prawle. The owners approached us to quickly restyle their holiday home to get it income-producing - fast. This included a full holiday home procurement service from teaspoons to duvets and everything in between.
Kine Cottage was a tired barn conversion that hadn't been touched since it was initially converted in the 1990s. Stuffed with old pine furniture and dark wooden beams, a tiny second bedroom, a tired bathroom, and a small kitchen. It was the perfect turnaround project for our REFURB team.
All the decisions we made for the cottage were driven by the need for it to become an income-producing holiday let and we made impactful changes that didn't cost the earth.
Have a read on to discover what we did.
We increased letting potential
We increased letting potential by increasing its capacity from sleeping three to sleeping four by turning the small awkwardly shaped second bedroom into a room that could sleep two using clever furniture tricks. The cottage was then suitable for a family of four which gave an immediate rental uplift and a wider appeal for families.
We created space in the main bedroom
The main bedroom was crowded and had some ugly pipework. So we made some significant changes that had a great impact but didn't cost much. From boxing in the pipework and creating a stud wall that enabled us to change the aspect of the bedroom and where the bed was placed to creating space by getting rid of excess furniture.
We created a coastal vibe
Upstairs we painted the dark beams, which instantly transformed it from a dated barn conversion to a cosy cottage with a coastal vibe while retaining the characterful beams above the window.
We rezoned the kitchen
In the kitchen, we rezoned how it was used and as it was such a small kitchen where every inch matters, we installed a bespoke kitchen designed and fitted by our cabinet maker. It was a much better option than customising a standard off the shelf kitchen and didn't cost much more than a standard kitchen. We created a gorgeous little nook by remodelling the space below a window into a window seat - where it was previously home to the kitchen bin.
We saved space using clever design
As it was such a small kitchen, we didn't have the space to overload the cupboards with every type of kitchen utensil, so we pared down what was needed and sourced innovative kitchen products that had dual-use or that slotted together to save space.
We provided a full procurement service
We provided a full holiday home procurement service from teaspoons to duvets and everything in between. Using our experience and knowledge we were able to source the right products quickly.
The best bit...
The best part was that the property was refurbished, photographed and already income producing before the client came down to see it!
If you'd like to know more about our restyle or holiday home procurement service, please get in contact with us.
You can book Kine Cottage through Holiday Host find out more here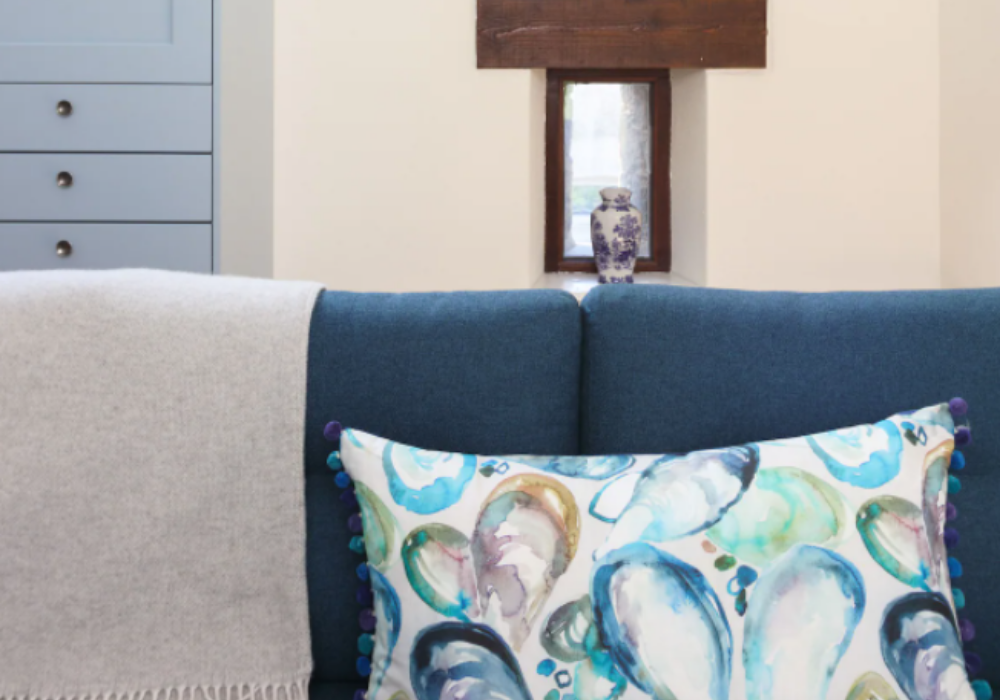 Find out how we can help you