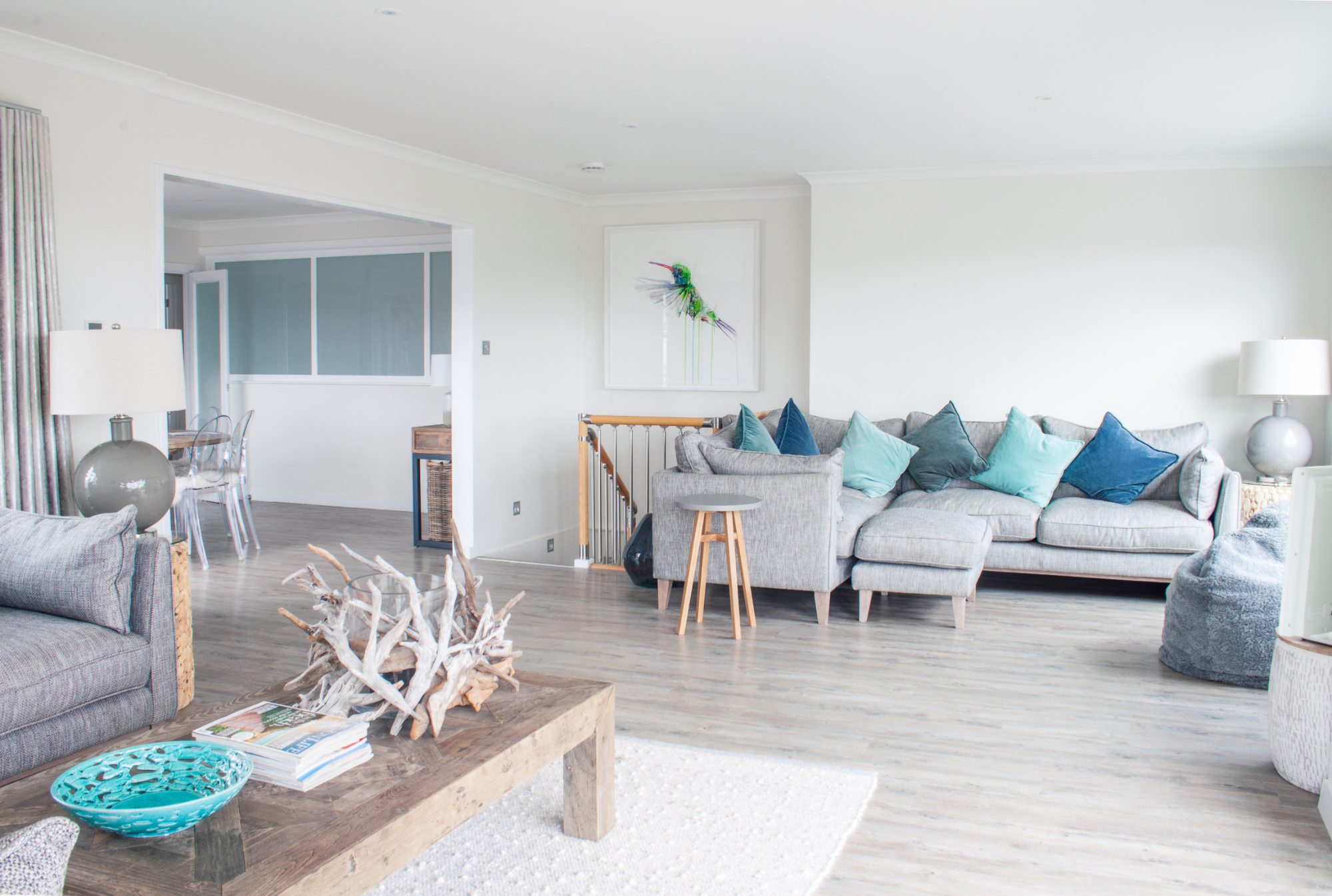 Are you setting up your holiday home for letting?
Preparing a holiday home for holiday letting can be a very time-consuming experience. It's especially difficult if you don't live locally.
From coordinating deliveries to choosing items that might go out of stock. Something that initially sounded fun can become an overwhelming, frustrating and time-consuming task.
You'll also need to consider what your guests need and how to make it the best holiday experience possible. We've moved on from the days of people cramming bunk beds into every room to achieve maximum occupancy in their holiday let.
The expectations of modern guests are much higher than they used to be.
If you'd like some help getting your holiday home ready for letting then read on to find out about our complete procurement service for holiday homeowners in the South Hams.
How we can help
We offer a complete turnkey service to get your holiday home set up for letting - fast.

We can take you through every step of setting up your home as a successful holiday let, from the practical and legal requirements to the finer touches that will help maximise your letting return.
We can work to specifications or provide ideas and samples to inspire decisions that complement the style of your home. If you live far away don't worry you can be kept updated via our client portal and you can be involved as much (or little as you like).
Our interior styling focuses on the final touches to a home including soft furnishings and accessories.

This includes purchasing furniture and furnishings, receiving delivery at the property, taking photos ready for letting and getting it guest-ready.
We'll make your home stylish and practical for holiday letting to ensure guests can't wait to come back and give you a fabulous review.
Our Holiday Home Procurement Service includes:
1. Creating a mood board for interior design to understand the style you want.

2. Interior design and style advice from our Head of Refurbishment who has worked in property for over 15 years.

3. Selecting and sourcing furniture and soft furnishings on all inventory items from crockery and cutlery to mops and buckets.

4. Advice on what is required for holiday letting to ensure good reviews from guests.

5. Our experience choosing items for your holiday let that will withstand the rigours of a busy season.

6. Meeting and arranging deliveries, unpacking and disposal of rubbish.

7. Setting up your property ready for marketing photos and for guests.
Message us here to find out more
"What I liked about Katherine was that she understood my vision and helped me with that but also came up with ideas for achieving it."
Elaine, Salcombe Property Owner
Example mood board
One of the first things we do is to work with you to create a moodboard to make sure we get the look and feel of your style and what you want to achieve. Above is the mood board for a property in Salcombe.
Here's the snug!
We'll make suggestions based on your ideas and turn your vision into a reality! Here's the end result you can see how closely aligned the mood board is with the end results. Even down to the nautical cushion!
Meet our Head of Refurbishment
Starting out in Theatre Stage Management at LAMDA, London, Katherine's work has always involved the curation of a design vision into practical reality. Katherine transitioned into property and has been working with second homeowners for over 15 years, specialising in refurbishment and interior design across South Devon.
As Head of Refurbishment, Katherine has developed the service and capabilities of the team to meet every need of our clients' requests over the years. Her passion is interiors and she oversees every project and takes a hands-on role as project manager.
Read our guide to getting your holiday home ready
There are some essentials when furnishing a holiday home. It might sound obvious, but if a property sleeps eight, then you need to have enough seating for eight people throughout the house, whether comfortable seating, chairs around dining table or patio furniture.
Sometimes this can present a challenge as the living space can feel compromised if crammed with too many chairs and the house may not let to full occupancy year-round. So how do you achieve the same luxurious feel when hosting two people as when hosting eight? Read more here
Find out how we can help you