Refurbishing a traditional cottage with contemporary style in South Devon
When property owners of a former fisherman's cottage on Island Street wanted to refurbish it to enhance both the space and historic features, REFURB managed the project to deliver a holiday home for the whole family to enjoy.
The clients wanted to remove the wall between the kitchen and living room to make this beautiful, but small, property one open plan space. To achieve the maximum space possible downstairs they also intended to remove the chimney breast and remove cupboards beneath the staircase. Upstairs the removal of the chimney breast increased the size of both bedrooms. They also wanted to update the property by adding a new bathroom, kitchen, new flooring and redecoration throughout.
Our expert team of builders and tradespeople removed the chimney from the house adding more space throughout the property in the bedrooms, kitchen and living room.

If Katherine saw there was a problem, she would look for a solution and then she would contact me and say what had happened and what the options were, so all I had to do was make a decision
Elaine, property owner
What we did
Upon removal of the chimney it was discovered that the cottage was built against the old sea wall. Island Street is built on reclaimed land and the row of cottages is built against the original sea wall. This discovery led to a mid-project design decision.
Rather than building a new wall internally, the original sea wall was used as a design feature. The wall runs at an angle so internally the wall slopes away from floor to ceiling, adding a charming and quirky feature to the cottage.
The whole cottage was fitted with a damp proof membrane to floors and walls, as the cottage had been prone to damp. There was a full rewire to bring the electrics in line with current demand and regulations.
Downstairs we opened up the two rooms to create an open plan living space, and built a porch at the back of the property to create a utility space. This has a glass roof which allows the light to flood in. A bespoke kitchen was commissioned by a local cabinet maker and engineered oak flooring fitted throughout.Upstairs, walls were re-skimmed and redecorated.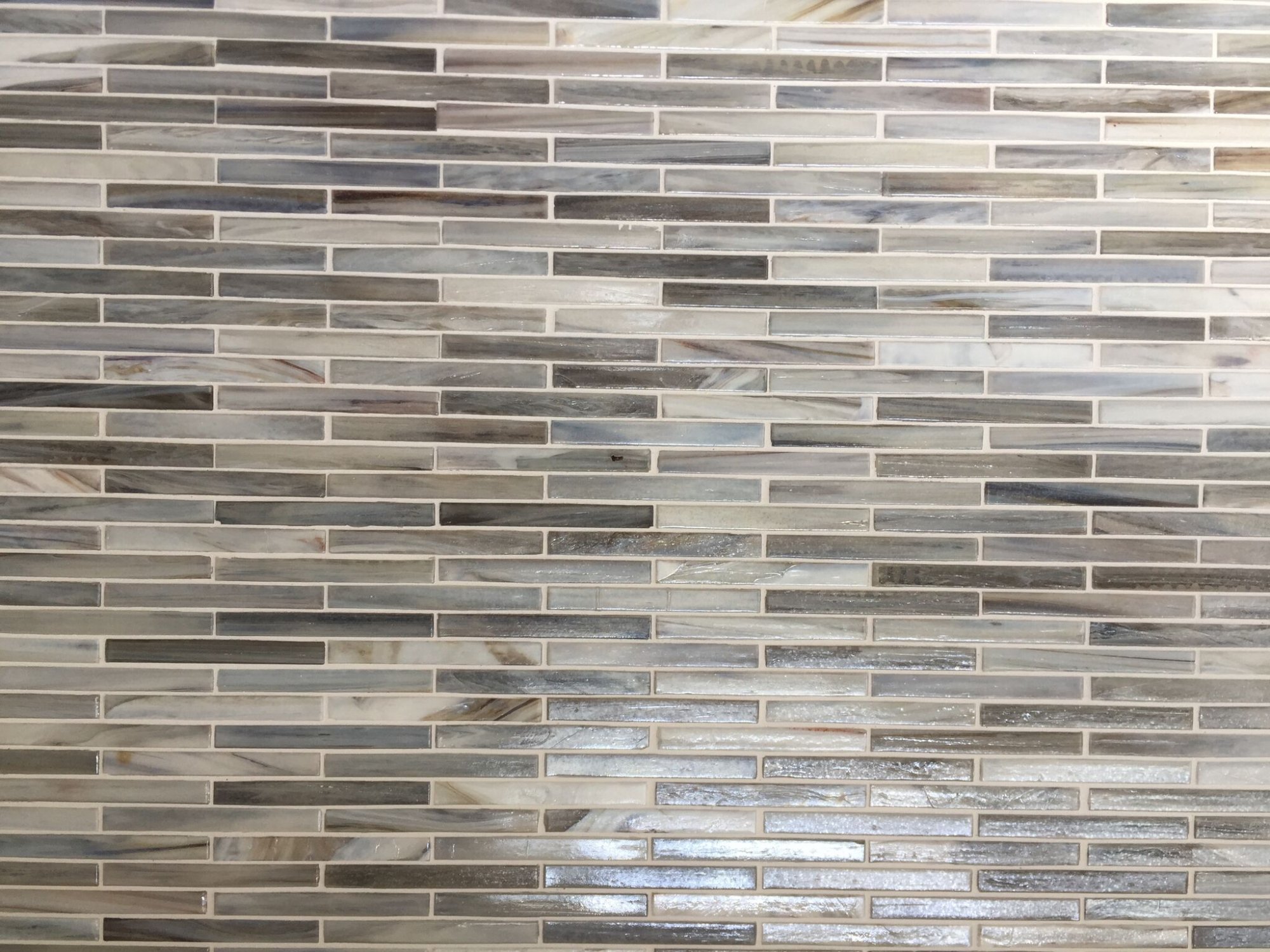 The details
A cupboard was created over the stairs to provide additional storage space. A new bathroom with bespoke vanity unit and tiled floor was installed and in the bedrooms and on the stairs new carpet was fitted.
During the project we found the original staircase was too dilapidated to be retained. A new one was built and this enabled the clients to choose a glass balustrade, adding a modern touch and increasing the feeling of light and space.
Read an interview with owner Elaine Jones.